This weekend was an awesome one in terms of my personal media consumption. Here's a rundown of some of the things I saw over the past few days:
1. Matilda the Musical 
I went to see Matilda on Broadway, thanks to the Broadway Week 2 for 1 sale, and was surprised at how much I enjoyed this musical. After getting over the fact that my mom and I were just about the only people in the theater not accompanied by a small child, I was able to focus on the amazingly talented cast of child actors. They were like a mini-cast of Spring Awakening, complete with gray uniforms, messy hair, and energy packed dancing. My admiration for their talent was solidified after learning that they were American children singing with British accents (I'm twice their age and would not be able to pull that off). "Revolting Children" and "When I Grow Up" will definitely be on repeat for the next few weeks.
2. Viola Davis and Black Girl Magic at the Emmys
When I heard that my girl Viola Davis was nominated for her portrayal of Annalise Keating in How to Get Away with Murder, one of my favorite new T.V. shows, I made sure to tune into the Emmys. Though I was, admittedly, switching back in forth between the award show and House of DVF, I caught Viola's win for Best Lead Actress in a Drama Series. And it was as amazing as I hoped it would be. As the first black woman to win in this category, Davis used the historic moment to address the lack of diversity in Hollywood. Her comment that women of color "cannot win an Emmy for roles that simply are not there," highlighted the need for diversity in all facets of the entertainment industry (contrary to Matt Damon's ridiculous definition of diversity on last week's episode of Project Greenlight). She also acknowledged other black actresses currently starring in primetime shows, keeping in line with the night's overall theme of black women supporting and uplifting each other. Regina King and Uzo Aduba also took home Emmys, and although Taraji P. Henson didn't pick up a statue, she certainly won the public over with her support and love for her fellow actresses.
As my sister noted, we can all take a cue from Viola Davis about having the courage to unabashedly voice our lived experience as women of color.
3. Wandelen
One of the greatest benefits of my time in Rome was connecting with black people living in Europe. After conducting a few of my own interviews with young people of color in Italy, I have grown even more aware and interested in the African diaspora in Europe. This is precisely why I so enjoy Cecile Emeke's documentary web series,  Strolling. The latest episodes are in the Netherlands and entitled Wandelen, the title's translation in Dutch. Walking through the streets of Amsterdam, we hear from a young Dutch man of Somali descent, discussing a wide range of topics including race and national identity, lack of diversity in universities, the country's denial of its colonial past, and Black Pete.  It was in the comment section that I noticed a link to a documentary concerning the controversial figure.
4. Our Colonial Hangover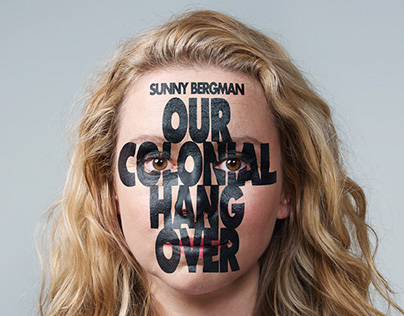 http://www.vpro.nl/speel.WO_VPRO_728933.html
It's rare that I am so drawn into a film that I abandon my plans to watch a few minutes and sit through the whole piece. However, that's exactly what happened when I watched the documentary, Our Colonial Hangover. Having first learned of Black Pete (Zwarte Piet in Dutch) during a service trip in Guatemala-the volunteer coordinator was Dutch-I was familiar with the growing debate about whether this figure, which is clearly steeped in racist tropes, has a place in a country that is becoming more and more diverse.
Director Sunny Bergman explores the ever-growing movement to ban Black Pete, along with the often vitriolic and racist backlash to this movement, incorporating her own background with this Dutch tradition. During the course of the film, the conversation expands to a more critical look at the racial hierarchy within Dutch society. Bergman interrogates her family, co-workers, and friends about white privilege and racism, often receiving short responses and looks of discomfort. One of the most interesting parts of the film is an experiment where three men-one white, one brown, and one black-openly attempt to steal a bike in a public park. I was surprised to see how the white man was blatantly given the benefit of the doubt, with many bystanders assuming he had forgetting the key to his lock, while the black and brown men were thought to be dangerous thieves and reported to the police.
Thanks to my interest in the Black diaspora in Europe, I particularly appreciated hearing from black Dutch people about their experiences in The Netherlands. Though Bergman's film did not reveal anything revolutionary in terms of institutionalized racism, colonialism, and their roles in Dutch society today, I did appreciate seeing her own personal growth at the end of the film. The main takeaway was that the focus should be less on personal comfort and more on respecting and acknowledging people of color and their very real experiences with racism and discrimination.